We all want to get the best deal possible when making a major purchase.  And many of us consider a car seat a major purchase!  You've done a lot of work to make the best decision possible— now it's time to find the best price!  But where to start?  I have some tried and true websites that I have used to purchase car seats in the past.  I've rounded up some of my favorite resources and tips to share with you!  Sales and prices vary, so always check multiple sites to get the best deal.
Note:  This post contains affiliate links. Please read our Disclosure Policy for details.
Amazon:  Most User Friendly
Amazon is the best ever, am I right?  Purchases are shipped quickly and they have great customer service in case something goes wrong.  Car seats go on sale often on Amazon.  There have brand-based deals of the day, lightning deals, as well as general sales.  Amazon is a good place to start if you want to get a ballpark price for what popular car seats are selling for.  Amazon's Car Seat Page
allows you to browse by category, run specific searches, and shows you featured deals and best sellers (including one of my favorite: the Graco Extend2Fit Convertible Car Seat
)
Albee Baby:  Most Consistently Low Prices
Albee Baby is a hidden gem of sorts and one of my favorite sites.  They are a site that specializes in children's gear and often has the best prices on car seats and strollers.  This site is usually my benchmark for whether deals on other sites are good or not.  Their home page will show you their current promotions and you can find some of their tops deals here.  If a particular car seat is not on sale, you can often use their monthly percent-off code found here.  Note:  Some premium brands are excluded.  Don't forget to use your Ebates for cash back!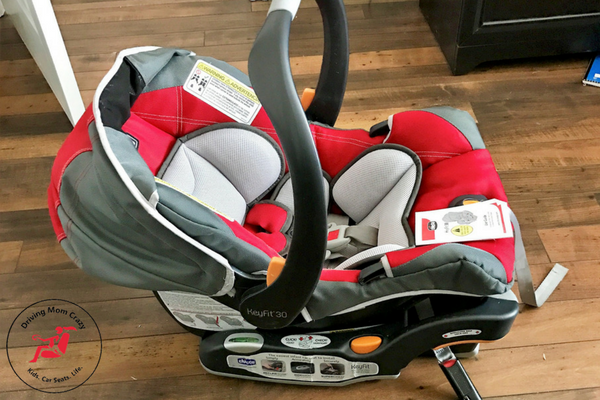 Kohl's: Best Surprise Deals
At first glance, Kohl's may not seem to have the best price.  The secret to getting the best deal with Kohl's is stacking coupons and incentives.  You'll want to check current sales and coupons and combine those with Kohl's Cash opportunities if you can.  If you have a Kohl's charge, there is typically a percent off incentive for using it as well.  Here are a few steps to guide you along the way: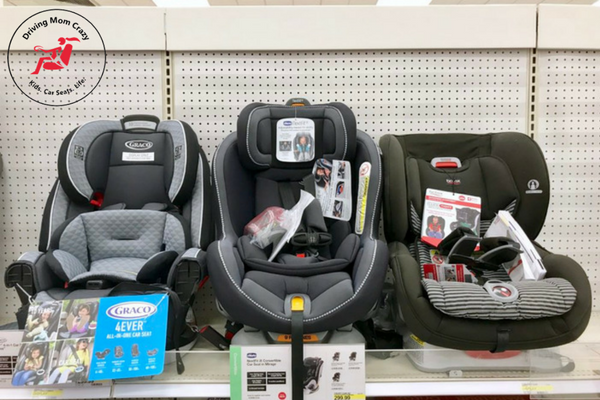 Target: Best Exclusive Deals
Target's REDcard comes with some really great perks and exclusive deals.  Along with 5% off almost any item you purchase with your card, you can also get free shipping online!  I was skeptical of the REDcard at first, but since I finally took the plunge I have loved it.  I shop at Target a LOT so the 5% off makes me feel slightly more justified in my purchases! haha.
Target has a page for REDcard exclusives that show you what products and promotions that you have access to that others may not.  And I recently learned that you get a special 10% off coupon on your card anniversary which can come in handy.  Sign up for a REDcard to be eligible for their extended returns policy as well.
If you opt to shop in stores, Target has additional coupons as "Cartwheel offers" in the Target app.  These are only able to be used in store.  Search for offers–>Baby–>Gear to find car seat coupons!
If you haven't signed up for Ebates yet, use my link and get $10 in your account when you sign up!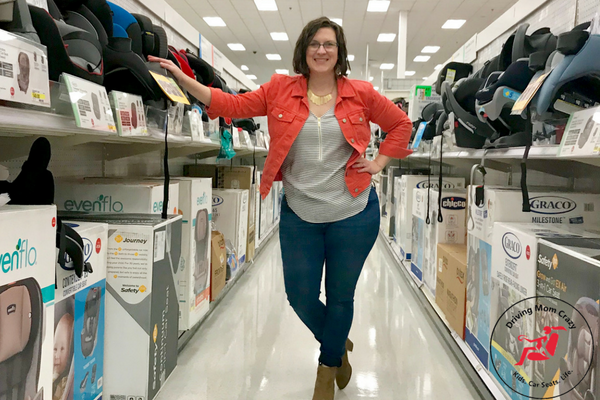 The Bottom Line
Time is your best friend when it comes to finding the best deal.  If you are able to wait a while, you are almost sure to find the best price for whatever car seat you choose.  Sales are often cyclical and each store/brand has regular schedules for when they discount certain items.  One sign to watch for is when a new model is coming out–then you are likely to see deeper discounts on the current model.
BUT, there are a few things you need to be careful of when buying car seats online.  First, only buy from reputable sellers.  Never buy used.  And if something seems to good to be true, and you haven't seen the seller verified elsewhere, then don't buy it.  Second, check the date of manufacture of your car seat when it arrives.  Some retailers might send you a car seat that has a significantly older DOM which means you lose life on your car seat.  If you're not satisfied with your purchase, many retailers will let you return your purchase.
Sound off in the comments–where have YOU found the best deals on car seats?
Best of luck, and happy shopping!